About Us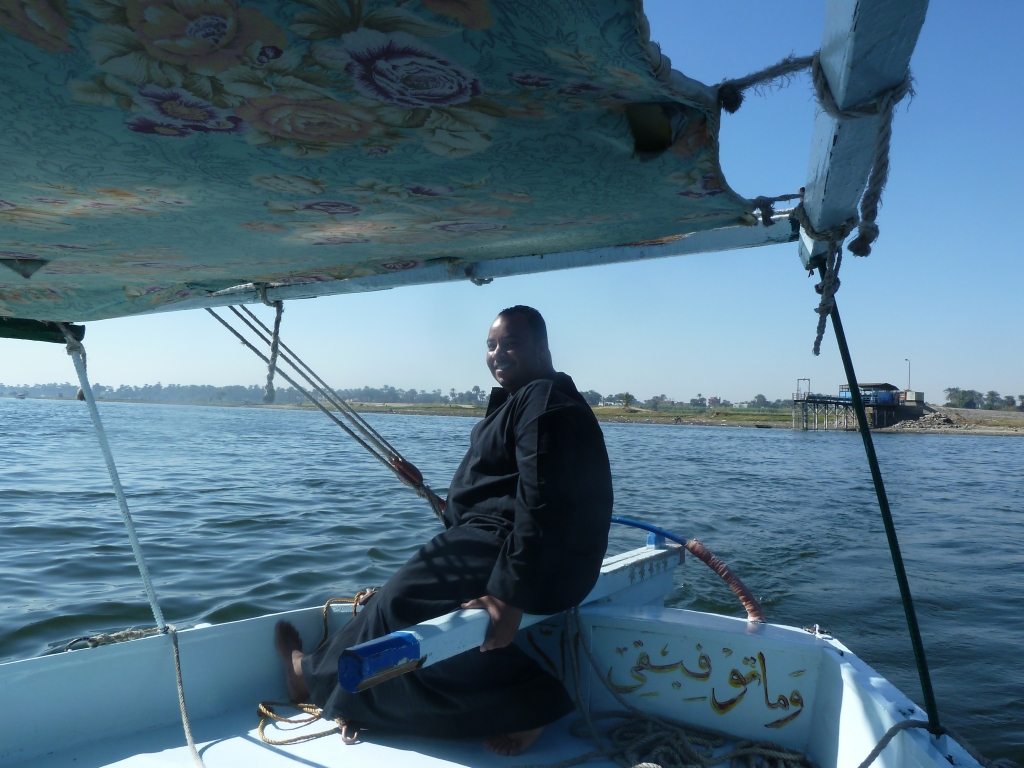 The Mona Lisa Felluca is owned and Captained by Adel Ahmed, who has sailed the Nile for over fifteen years.
Adel also arranges trips around upper Egypt for guests from all over the world.
Adel is assisted by his wife, Fatima (aka Denise) who manages this site and is happy to advise you on tours in and around Luxor, just email info@adelluxor.com.
Previous guests, who have reviewed our services independently have travelled to and from the Red Sea, Hurghada, Aswan, Abu Simbel and Marsa Alam.
Customised trips, with the very best vehicles and drivers are arranged for both the East and West Banks. Drivers are selected for their driving skills rather than speed, and they will be sure to take you where you want to go, with no variations other than at your request. However recently we have had visitors who asked for their trips to include an Alabaster factory and a market as travelling with a local can stop any hassle travellers might experience, the choice is entirely yours.
We offer visitors a customised service, where they can choose when and where they would like to visit from the wealth of attractions in and around Luxor. Arrangments are made to meet our visitors requirements.
We hope you will offer us an opportunity to discuss how we might help to make your visit to Egypt, the holiday you most want it to be, with no hassle - just the pleasure of the real Egypt
Contact Adel on (002) 01000647100 or Denise at Info@adelluxor.com